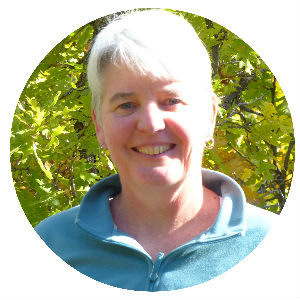 I recently asked a fitness studio owner how many total clients their space could hold. The response I received was "Probably around 150, but I'm not really sure." I used the Client Capacity Formula found in AFS research to arrive at 278 clients. Twice what he originally thought - he was shocked!
MaryBeth Bradley
Marketing Coach, Susan K. Bailey Marketing

 
6 Steps to Gaining a Competitive Advantage with AFS
AFS provides the insights, data and strategies our members need to make better business decisions. 
Industry Leading Research Data
AFS market research can't be found anywhere else! Our exclusive reports empower you to make decisions with reliable data.
Optimize Your Performance
Do you know how many clients your studio can handle? What revenue you should generate? Learn the metrics to track and measure.
Reduce Complexity and Risk
Dramatically increase your odds of success by adopting best practices from the most successful studios nationwide.
Strategies That Produce Results
Short on time? Get specific advice you can easily plug into your business, from experienced industry leaders. 
Beat the Competitive Landscape
Make practical decisions about pricing and promotions, weed out fads and get ahead of trends.
Insight into Your Target Market
Understand your consumers and their behavior. Implement the most effective programming to position your studio for maximum success.
AFS members receive all our research data included in their membership!
---
Research for Your Business
Industry Leading Market Research Reports
AFS conducts extensive annual research on the fitness studio market, uncovering trends, and strategies you can apply to your business. What do you pay your trainers, instructors, front-line staff?  What's your revenue per square foot?  Stay one step ahead in a very competitive landscape.
2017 Operating and Financial Benchmarking Report
2016 Operating and Financial Benchmarking Report
2016 Marketing Best Practices Research Report
Micro Research Report: The 5 Must Know Formulas for Every Fitness Studio 
2015 Fitness Studio Operational & Financial Benchmarking Report
2014 Fitness Studio Industry Research Study
Research On the Fitness Studio Industry
AFS research and other outlets report the fitness studio community continues to thrive. Uncover the data ranging from personal training to martial arts to Pilates and yoga – find out how various fitness disciplines are faring and how they're projected to do. 
Fitness Studio Industry Fact Sheet
Consumer Attitudes Report
Market research is a critical component of any business.  Find out what consumers think of studios. Learn how your studio can be made more credible in their eyes and how your AFS membership can enhance your prestige and credibility – and thereby help you attract new members and clients.
Consumer Attitude Survey Results
The Inherent Value of Market Research
Industry associations by their very nature are formed to provide a collective voice to help an industry grow, to protect it from damaging legislation, and to provide you with the knowledge, resources and a voice that will allow you to achieve your goals.
The Benefits of Market Research Through an Association
"As a studio owner/operator who is considering whether it's worth it to join AFS, and just as importantly, contribute to industry research initiatives, I would say to you, it's one of the best investments you can make in your business, as well as in yourself as a professional."
Stephen Tharrett
Co-founder
Club-Intel