We've consolidated our most important Guides, White Papers, webinars and more into the AFS Business Asset Center. Browse the resources and take advantage of these key assets for your business today!
Guides & White Papers
How to Build a Business Plan and Financial Forecast
Creating a business plan provides clarity and direction to your vision. At 12 pages, this is a must-have White Paper. 
Fitness Equipment - What Studio Owners Need to Know
AFS and Precor have created this comprehensive guide because we want you to succeed. You'll find answers to questions on some of the top issues that studio owners may be facing when it comes to fitness equipment. 
One Studio Generated 150 Leads in One Month - Here's How You Can Too! 
Nearly 10 pages of insights and step-by-step direction on how one studio generated 150 leads in one month! And how you can too. 
Stories of Success from Studio Owners Across the Country 
This 16-page Guide takes an in-depth look at some of the best studio owners in the country. Learn everything from revenue models, marketing strategies, to how they create a loyal client base. 
Research & Publications
2016 Marketing Best Practices Research Report
Gain a competitive advantage. We surveyed hundreds of studio owners across the country and identified the most successful marketing strategies in this first-ever research report!
2015 Fitness Studio Operating & Financial Benchmarking Report 
52 pages of market research for the fitness studio community. Have questions running your business? Get the data on what to pay staff, charge per session and more!
2016 Fitness Studio Operating & Financial Benchmarking Report 
This study builds on the 2015 Report that, for the first time in the fitness industry, identified and measured key financial elements of the studio business, with insight!
STUDIO SUCCESS! AFS' Exclusive eBook 
The ultimate guide to studio ownership! 203 pages of strategies from starting to successfully operating a studio. Plus insights from Todd Durkin of Fitness Quest 10!
Studio Spotlights - Learn from the Best to Become the Best
Leverage the combined experiences of your peers. Learn what others are doing to "make it happen" in their studio. Let us know when you're on to something good and we'll spotlight your studio, providing national attention to your success.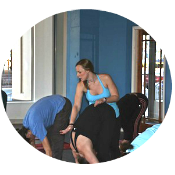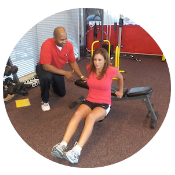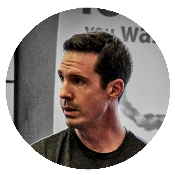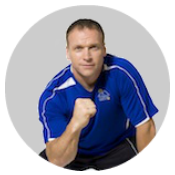 Webinars
How to Properly Market Your Studio
Join us and learn the tools and fundamentals necessary to market your studio. Learn what to do and not to do, current trends and the core aspects of successful marketing.
Setting Up Your Programming to Increase Revenue 
AFS and MATRIX are excited to bring you this very important webinar focused on driving more revenue by having the right programming in place.
How to Truly Thrive in a Competitive Market  
Join us and learn about maximizing your internal resources to drive success and growth. Gain a competitive edge and see why the most innovative ideas are right under our nose.
How to Drive More Revenue to Your Business 
Join us and learn how to build training options that work for your market, your physical space and your skillset.   
Business Templates & Forms
Performance Evaluation Form
Properly monitor and record how well your staff is carrying out their duties. This template will help you identify where improvement can be made. 
Waiver of Liability
Remove legal liability from your business or the person responsible for the activity. Protect yourself with this key template. 
Independent Contractor Agreement
This sample contract includes the most important elements of this business relationship. Independent contractors provide benefits (and shortcomings) for both parties involved.
Physical Activity Readiness Questionnaire (Par-Q)
The PAR-Q is an important document when registering first-time clients or members. Understand your client's fitness level and identify risk factors.
See all Business Templates & Forms
The Power of Community
Additional resources to reduce your risk and get to sucess faster!