Showcase your fitness studio's integrity by downloading and utilizing the AFS member logos, access social media tools and sample marketing templates.  Leverage the AFS community by accessing more tools to grow your business.
You are encouraged to use the AFS logos and your membership certificate as a means of establishing your professionalism and credibility in your local market.
AFS Market Research like this can't be found anywhere else! This report takes all the insightful, actionable advice, from hundreds of studio owners across the country - and provides you the roadmap for your fitness studio success. 
From Rick Mayo, Shannon Fable, Brent Gallagher and more - learn from some of best with strategies to drive traffic, increase your sales, and retain more members. Leverage our team of experts and learn what's necessary to broaden your online reach, build your brand, and engage your clients.
Stories of success from Todd Durkin and other successful owners.  Download and find out what strategies have worked for others so you can optimize to fit the needs of your business.  
Promote your skill set and your buisness with a customized profile, including your training specialties, special offers, location, contact information, photos, and description of your business. AFS members receive a custom profile and exposure through AFS' Studio/Gym Finder. Post jobs, special offers, and get your business listed and be found! 
Access the full library of marketing knowledge. Driving traffic is no accident, learn the planning process essentials to external, internal, digital, and more - everything necessary to increase your business' client base.
Learn the ABC's of creating an online presence and what you can do to get your business seen online! Creating a website is an important part of marketing and growing your fitness business, and now there are domain names that can make your online presence stand out. 
Most Popular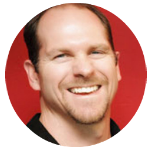 "I joined AFS for marketing assistance, and I couldn't be happier! I got several nuggets of advice that will definitely grow my business through easy to implement strategies."
Justin List
Owner, Better Bodies
Tucson, AZ