Educational Webinars
Better understand the critical components to business success via online AFS webinars. Learn directly from the experts as they share their knowledge with you. Move your business forward, add value to your brand, and get educated in all areas of business.
Video Learning Lessons
The AFS Learning Lessons are part of the Business Ownership Series.  A variety of teaching tools designed and compiled to bring you the most comprehensive best practices from around the fitness studio community. Check back often as we continue to add new and fresh ways for you to grow your business!
Watch marketing learning lesson
Watch starting your own business learning lesson
 
Online CECs/CEUs 
Earn CECs and CEUs from all major certifying organizations! Coming in 2017 courses on:
1) Delivering the client/member experience
2) Fostering a safe business environment
3) Sales, marketing and branding
4) Business planning, finance and accounting
5) Organizational culture, leadership and teamwork
6) Operational management
7) What it takes to launch a successful studio business
On-Site Events
Network with colleagues and advance your skill set with AFS' onsite learning opportunities. Attend one of our upcoming events and receive the continuing education necessary no matter what stage your business is in.  
Browse Popular Educational Content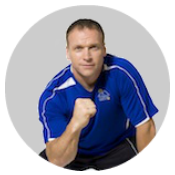 "It was an honor & pleasure to work with AFS. I love what they are doing to help fitness studio owners and operators be successful. The team at AFS has a wealth of knowledge, a deep-seated and genuine desire to help people be successful, and they are going to create great IMPACT in our industry."
Todd Durkin
Owner, Fitness Quest 10 & Todd Durkin Enterprises
San Diego, CA