Community Networking
AFS Webcast Series
We interview a new fitness industry expert about the topics of interest to you! AFS webcasts cover everything you need to know grow your business from the most influential minds in the fitness industry. A fun and informal way to get the answers you seek no matter what stage you're in.
Private Facebook Group
Connect and share insights on hot topics and trends affecting your business. Things like the impact of ClassPass and similar programs, effective marketing strategies, dealing with competition, and more.  You've got questions; we've got the Community to provide not only answers, but the right answers.
Roundtable Discussions
Small, structured, interactive peer groups, held monthly, AFS Roundtables provide extensive discussion and feedback on the issues of vital interest to your business. Learn from your peers what they use to drive traffic, find qualified instructors, and much more.  
Member Forum  
AFS membership grants you access to several members of our esteemed Advisory Council and the Executive team of AFS.  It's like having a panel of experts to answer any question you have! Leverage your membership for maximum value.
Business and Professional Growth
AFS Mentorship Program
Assist fitness studios in any capacity to grow their business. Help fitness professionals transition from concept to reality when going into business. Mentors give back to the industry and grow personally. Mentees get the platform to realize their full potential. Connect with other members of the community, get the advice you seek or provide your expertise and give back.  
AFS Business Bundle 
Receive support and business guidance from industry leaders in marketing, operations, finance, and more.  All organized to reduce your risk and speed your journey to success. 
Additional Opportunities
Peer Networking at AFS Events
AFS Business Education events are the perfect environment to seek out other studio owners or entrepreneurs. Compare notes, ask the tough questions, help each other, knowing "been there, done that" is the greatest learning experience you can have.
AFS Advocacy - Protecting the Interests of Our Members
Through your AFS membership, we form one collective voice and can counter any negative law, regulation or policy that might have a dramatic impact on you and your business. In order to create change it will take a large and vocal community of like-minded people to make an impact. Through AFS, you are part of this community!
Trending Forum Topics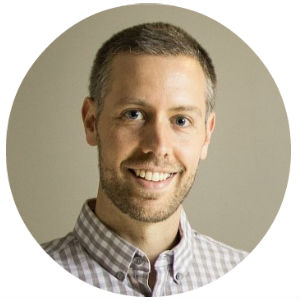 "At AFS, one of our biggest priorities is connecting members so they can leverage the combined experiences of each other to maximize their growth potential."
Josh Leve
Founder & CEO
Association of Fitness Studios